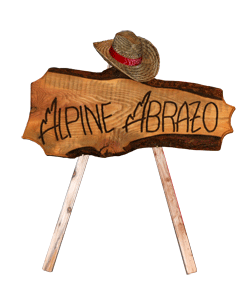 Thank you so much to all participants attending this 1st edition of Alpine Abrazo!
I am looking forward to seeing you and your friends again next year at the
second edition of AUSTRIAN ALPINE ABRAZO 2013!
Bernhard & Alpine Abrazo-Team!
Guestbook
Please leave your comment or feedback for this 1st edition of Austrian Alpine Abrazo 2012 here:
"Guestbook of Austrian Alpine Abrazo 2012"
Welcome information & Programm
Please find all necessary and helpful information for your participation at Alpine Abrazo in this pdf:
"Welcome information & Programm"
Registration
Registration is closed. In order to be able to attend the marathon you need to register. So far people from Australia, Belgium, Croatia, Germany, Ireland, Italy, Russian Federation, Serbia, Sweden, Slovak Rep., United Kingdom and Austria are attending! Places are limited, so please don't wait too long with your registration if you are interested to participate! (Places for women are running low..)
Program & DJs
Program and DJ pages will give you a good idea of what to expect. On the program page you find also details about catering, the spa area and massage options. We work hard to organize a very special weekend for you!
Concept:
This will be a weekend where dancers from all over Europe enjoy dancing with each other at a very special place to an exquisit selection of music provided by international renown DJs. Our utmost concern is to provide a friendly environment for everybody to fully enjoy this weekend. For this we want to emphasize the importance of respecting the most basic principles of dancing at a Milonga. This includes knowing "Mirada" & "Cabeceo" for invitation as well as advanced floorcraft competence to secure safe and respectfull dancing also on a crowded dance floor! Everybody thinking that this is a good idea and is capable and willing to support this is most welcome!
You may consider to spend some more days before or after the tango weekend in order to discover the amazing nature surrounding you! Please note that Mallnitz is located in the mountains (1200m), so please bring warm clothes with you! Weather in October can be the best hiking weather in the whole year, but it can also be very cold. In case you want to hike please bring proper hiking equipment (boots, jacket,..) with you!
Facts:

A magical location: Mallnitz - a small village at High Tauern National Park / Carinthia / Austria, +1200m high altitude health resort
Included sauna/spa facilities free of charge!
Local catering using local products
~150 participants, gender balanced
International Tango-DJs & dancers
Programm: Thursday 4.10.: Pre-tangoparty, Friday 5.10. night, Saturday day and night, Sunday day and night Milongas. (with dinner breaks)
Workshop about Tango music and Tango-DJ-ing
Accommodation ranging from apartments (shared ~15,- / person), reasonably priced pensions (30,- EUR) to 4* hotels within 1-5 walking minutes
Lots of possible activities: hiking, climbing, rafting, canyoning,...
Included: All Thursday to Sunday Milongas, sauna, dinners, warm midnight snacks, all day & night snacks, soft drinks, coffee, tea, and probably the best water you have ever had
Organization & contact
Bernhard Gehberger
E-mail: bernhard@tango-dj.at
Mobile: +43 699 19 13 44 42