TANGO-DJ.AT PA-System
We tested plenty of different sound systems and decided to go for a selection of MACKIES HD-series speakers. Their main drawback is size and weight, but provide a very neutral and "relaxed" sound reproduction. No frequencies seem to be overrepresented or discturbing. Way more power is provided than necessary for even the loudest Tango party resulting in a very relaxed playback. And there is enough power left for the optional much louder Non-Tango-Afterparty.
We especially like the full sound of the HD-1521. We could not find a lack of mid-range frequencies commonly a problem with 15" 2-way speakers. Which of course is obviously no problem at all for the 3-way HD-1531 speakers. Due to size and weight (50kg!) you won't find those often for Tango sound systems.
If you like your Tango event to be powered by our PA-System, get in touch with us. Please find the list of equipment and a contact form below.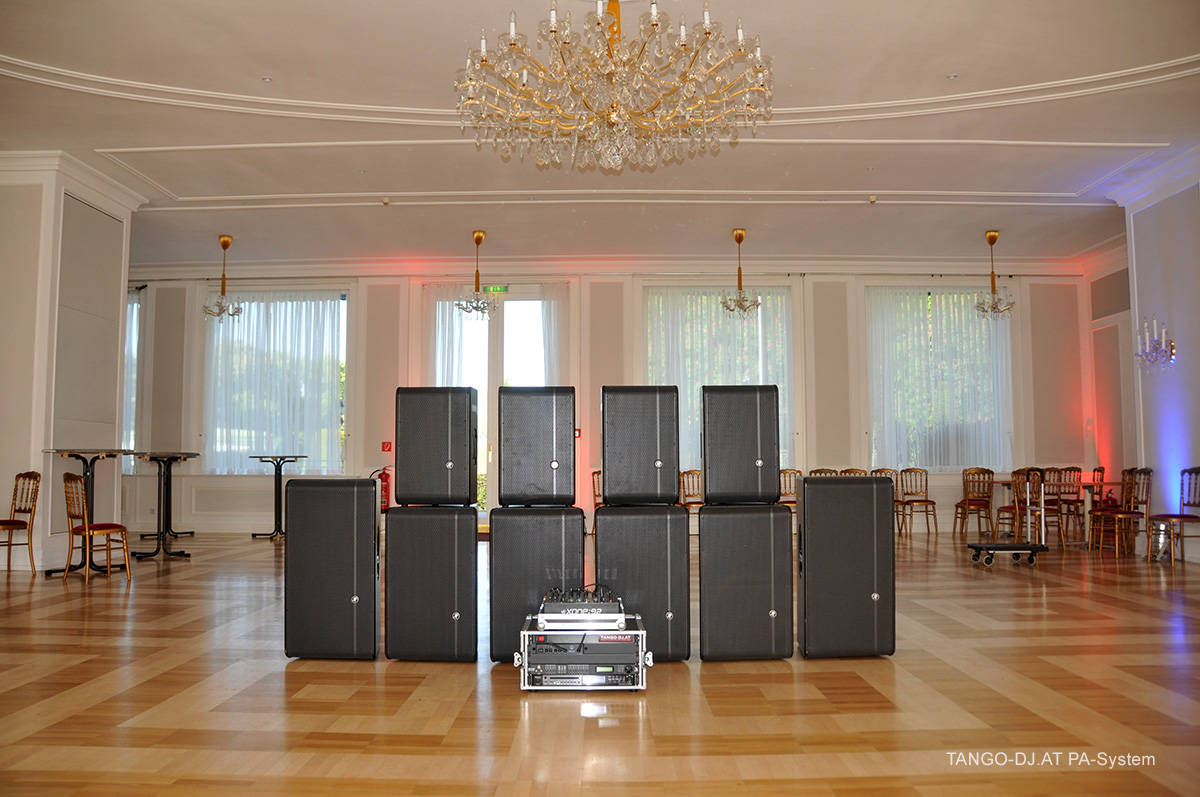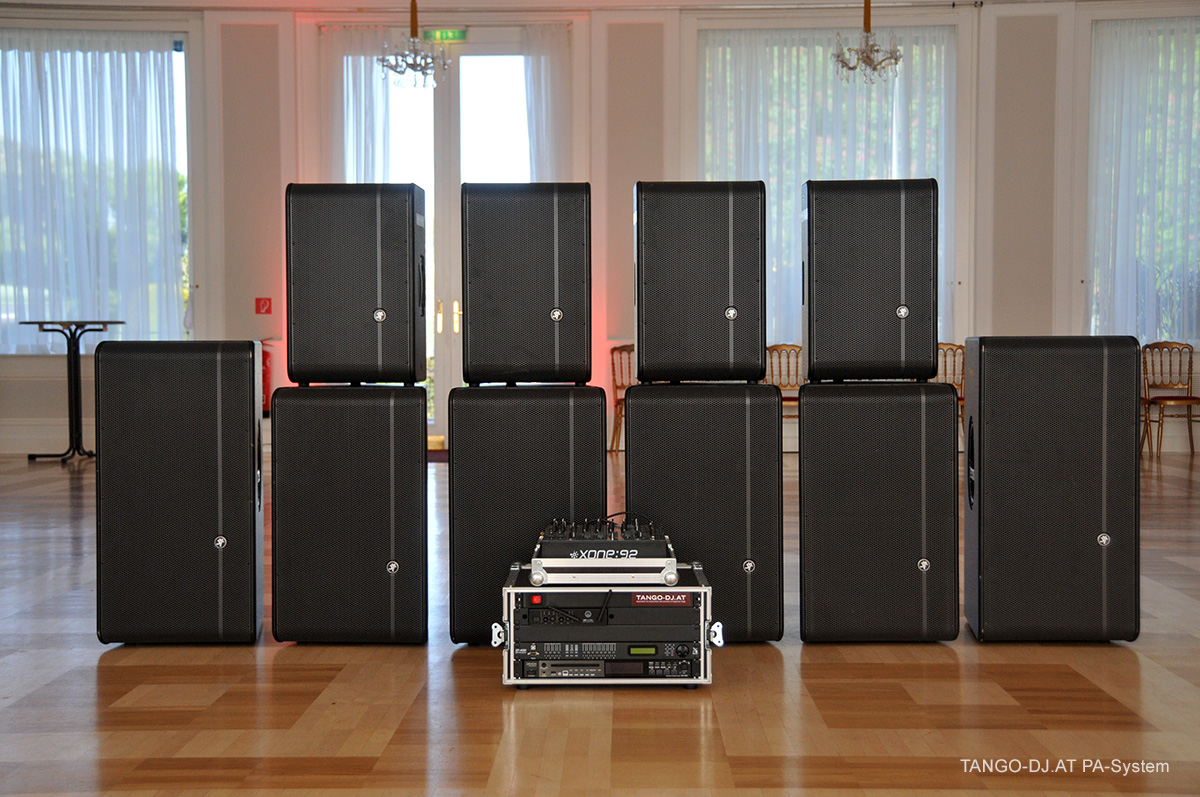 PA-System:
2x MACKIE HD-1531
4x MACKIE HD-1521
4x MACKIE HD-1221
1x ALLEN & HEATH XONE 92
1x ALLEN & HEATH XONE 22
1x XILICA 4080
8x extra high stands with tilt adapters
Microphones:
1x AKG K-712
1x AKG P3
Players:
1x DENON DN 700
1x HP Elitebook 8440p
1x Lenovo Carbon X1
1x RME Babyface
1x ECHO Indigo DJ-x
You may contact us via e-mail: office@tango-dj.at
or by using following contact form:
When the message was send successfully you will see a confirmation message in green colored text. Please note: I will reply to any inquiry made via this e-mail form within one or two days. So in case you do not receive a reply within this time I did not receive your message! Please resend your message or contact me using my e-mail address above.